Lounge Suite Ideas
Do you want to make your living room cool and relaxing?
May 7, 2022 – 04:44 pm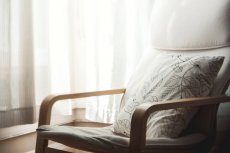 When designing your dream home, it has always been important to have main rooms that are going to reflect your family's personality and style. While decorating your house, it can become increasingly difficult to expand your ideas into a specific space. With some rooms, it can be easier to create a general design for a room. However, for main central rooms like the lounge room, maintaining a style in a room that reflects the family's style and doing it within a budget, can be incredibly difficult.
Even if your living area is large, that can make it even more difficult because of the space you are trying to fill. This can create an influx of fluidity issues and can send your budget straight out the window. However, if you have a bit of know-how and are handy with tools, you can make your living room an amazing space for your family. Using your DIY savvy, you can create some intuitive ideas that would show ample of amounts of personality into your living space.
Here are some awesome DIY home decor ideas you can use to make your living room more attractive without spending a fortune:
Relax, Don't Do It
Creating a beautiful living space can literally include the furniture you have in your home right now. For example, you may have a hand-me-down coffee table that is a solid piece of furniture but lacks character. Changing the look of your coffee table to an upholstered ottoman can be the perfect conversion to create. It can be hard to have enough space to put your feet up in your family home, so this conversion gives you the opportunity to relax.
Wine and Dine, Like Kings and Queens
A perfect accompaniment to the newly refurbished ottoman, dining chairs can be designed to match your living room. Breathe new life into your dining chairs by using your DIY skills and rejuvenate the dining chairs. By creating a theme for your spare dining chairs, they feel as much as part of the room as your other furniture pieces. It's about collaborating and creating a personality for the room, and this refurbishment ties in well with the living area.
Just Lounge About
Sometimes, we have sofas that we have been handed down and just don't match the style you are incorporating into your living room. Whilst you may not be able to afford a new lounge suite, you can create something that can match the theme perfectly. By doing it yourself, you can create a lounge that will fulfill the style of the room, save some money and create a relaxing space in your home.
Related posts: