Texas Rustic Furniture Store
Furniture Store Laredo, TX
April 16, 2021 – 03:57 pm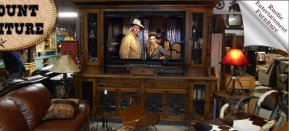 Mexports Inc by Susana Molina came into existence in 1996 as Mexports Inc and was rebranded to its current name in 2014. We are the furniture specialists that design stylistic, unique and distinctively high-end furniture for discerning customers. At our manufacturing base in a Nuevo Laredo, Mexico we design, create and craft stunning handcrafted furniture made using materials such as antique crafted solid metal, Hammered Copper, Marble Mesquite Wood Tops and more.
You will find adventurous styles and creative concepts. Every piece is no less than a piece of art. We are a furniture manufacturer that's very passionate about what we do. Every one of our furniture pieces is handcrafted with love and the aim is to ensure that no matter how many times you come back to buy more of our products, you will find something new to add to your home or commercial space.
We leave no stone unturned in procuring the best materials, all of which are run through stringent manual quality checks. The blacksmithing work is carried out using time-tested traditional techniques to ensure that the furniture has an old world charm that's hard to ignore. While these pieces are crafted on classic designs and themes, they also have a very contemporary feel to them.
While they look rustic, the materials and embellishments are exquisitely finished. Our full leather work is an excellent investment in its own right. Our special pure aniline Chocolate leather is carefully hand-tanned at a century old tannery in Mexico. The day-long tumbling process is what lends it a warm and luxurious finish.
Experienced Mexican blacksmiths use their skills to handcraft the metal bases of the tables, benches and other furniture. We use local expertise to handcraft furniture in designs that are inspired from everything ranging from Empire Greek Designs to Victorian Design Concepts. We like to call ourselves the crafters of creativity in wood, metal, leather and stone.
It is this attention to detail that helps us create furniture that is elegant and distinctive. Each piece is distinctive in the way it looks; while you will find consistency in quality, there will always be slight variations in the color, appearance and size of the different pieces we manufacture.
Our furniture is built to last for decades. We handcraft furniture such as Barstools, Bar Tables, Coffee Tables, Benches, Dinettes, and Occasional tables, Plasma Cabinets, Ottomans, Consoles, Buffets and Serving Pieces etc. You will find our high end furniture to be very versatile and our customers use these pieces in various settings. When it comes to creativity and ingenuity, we never limit ourselves.
Our motto- "Where Iron Style exceeds your expectations" is something we live by every single day and never falter on bringing to our customers products they will love to look at and use in their homes. Our creations are dispatched to furniture stores across the country so customers have easy access to our products; they can look and feel those pieces before they buy them. Here is a complete list of where to buy our exquisite products.
Related posts: