Small living Space
exploring small spaces and simple living
July 25, 2023 – 03:25 pm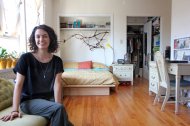 I had the wonderful opportunity of partnering with Liberated Wine to share my small story and what it means to live "intentionally small." The following post was originally featured on Liberated Wine and I am so happy to share it here on my blog. Enjoy!
Intentionally Small Living
By now we've all heard something about the "small living movement" – whether it be about tiny homes on trailers, prefab micro-units in bustling cities, or baby boomers downsizing to enjoy their retirement. My personal interest comes from a different perspective, one that is ever-changing and redefined with each chapter of life.
My name is Nicole Alvarez. I'm an architectural designer living and working in downtown Raleigh, North Carolina. I'm on the brink of turning 30 years old. At 25 I started my blog Intentionally Small about small spaces and simple living. It was the perfect culmination of my studies, interests, and life experiences.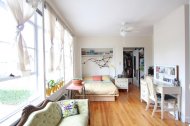 I studied architecture in college. While in school, one of my favorite projects was the design of a backyard apartment. It was the first time that I thought about how a small space and a person's lifestyle and routines could influence each other. A year later I studied abroad in the South of France. I shared a small apartment, featured in this mini-documentary, in the heart of the city and walked everywhere. It was a surge of independence that I had never experienced, having grown up in a car-dependent American suburb.
Chapter One: 300 sqft Studio Apartment
It was my experience living in a 300-sqft studio apartment a mile from downtown Raleigh that motivated me to start my blog. It was the first place of my own, and exactly what I needed at the time. I was immediately captivated by the big windows, built-in storage, and the subtle differentiation of uses, live/sleep/eat, all bundled into one intimate space. Everything intentional, and everything within reach.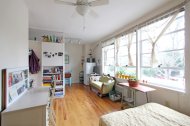 It was the first time that I could walk to a coffee shop, a few bars, a yoga studio, even my job. I felt connected to my community in a way I never had before. I quickly realized that what I loved most about living in a small space was the way of living that inevitably followed. Less space meant less physical and mental clutter, and therefore more time to enjoy life.
Chapter Two: 960 sqft Downtown Loft
The time came to leave my lovely studio apartment when my boyfriend and I found an apartment to call our own. Our priority was walkability and bikeability, wanting to be as close to downtown as possible since that's where we worked and played. We found the perfect place, a loft in an adaptive reuse of an old department store on the main street of downtown Raleigh.
At 960 sqft, 1 bed and 1 bath, it was the smallest unit in the building, but at the time felt huge to us. The living space opened up directly onto a terrace, extending our space to the outside. Our memories are of entertaining our friends and family, having the city at our fingertips, and creating our first home together. We were able to live the vibrant lifestyle we had both admired from our time overseas right here in our hometown.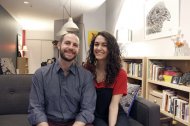 Chapter Three: 1, 170 sqft Our City House
We got engaged, got married, and bought our first home, just blocks away from downtown. Our home is 1, 170 sqft, only slightly larger than our downtown loft but a world of difference – 3 bed and 2 bath, filled with daylight from every side, and a large yard. We were able to maintain the urban lifestyle we loved, and made an investment in our future while growing firm roots in our community. It's a small home, but it's plenty for us at our current life stage, with room to grow.
We have future plans of building a backyard apartment that we can either live in or rent to offset our mortgage. We've been living here for a year, and are taking our time making it home, along with our new family member, our pup Mayhem.
Small is relative. It changes with the context of each city and its density. It is so personal, redefined with each stage of the individual's life. Yet, every small story I have heard has a common thread – it is about living intentionally. For me, living small and an urban lifestyle go hand in hand. By choosing place over space, the city becomes my home, the community my family, and there's so much more room to enjoy life. A liberated and full life.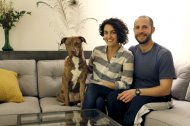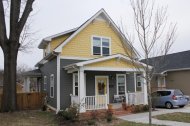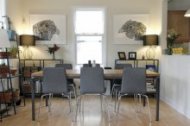 Related posts: