Small Living room Furniture Design
4 Tips for Furnishing & Decorating a Small Living Room
May 31, 2021 – 07:42 pm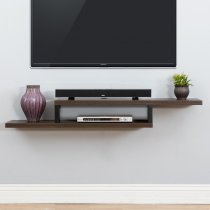 Don't let limited space cramp your style. With the right furniture and décor, even a tiny living room can be functional, inviting, and beautiful. Here are four easy-to-follow tips for choosing pieces that will help your small room feel larger.
1. Look For Multi-talented Furniture
Hardworking, multi-function pieces make the most of the area you have. For example, a convertible couch with storage offers a place for guests to sleep plus a spot to stow blankets and pillows. Another option: Backless benches with storage bring in extra seating space without adding visual bulk.
1 - Istikbal Kubo Rainbow Orange Microfiber Sectional Sofa // 2 - Belham Living Camille Upholstered Backless Storage Bench - Neutral Chevron // 3 - Belham Living Anson Mid Century Modern Entryway Bench
Put your coffee table to work, too. Choose a small-scale option with cubbies or drawers so you can stow books, electronics, or even dinnerware. Alternatively, a footstool with a flip-over tray lets you put your feet up or your drink down.
1 - Furniture of America Stephen Sliding Top Coffee Table // 2 - Southern Enterprises Maydell 2 Drawer Coffee Table // 3 - Belham Living Sullivan Storage Bench Ottoman in Dark Gray
2. Nesting Tables Can Multiply Space
The Russian dolls of living room furniture, nesting tables are a must if you like to entertain. Keep them stored one under the other, and then pull the smaller tables out and spread them around the room when you entertain guests.
1 - Belham Living Edison Reclaimed Wood Nesting Tables // 2 - Imax Elaine Tables // 3 - Modway Casper Clear Acrylic Nesting Tables
3. Use Wall Space to Free Up Floor Space
Every inch of floor counts when you have a small living room. When you can, use your walls instead. Wall-mounted lamps offer lighting without a footprint, and a sleek shelf can take the place of a TV stand.
1 - Dainolite DWL80DD-OBB Wall Lamp // 2 - Kenroy Home Mackinley Wall Swing Arm Lamp - 17H in. Georgetown Bronze // 3 - Kenroy Home Frye Wall Swing Arm Lamp // 4 - Kenroy Home Sweep Wall Swing Arm Lamp - 23H in. Oil Rubbed Bronze
Martin Furniture Ascend Wall Mounted TV Shelf
4. Think Vertical
Make the most of the total area of your room by using décor to bring the eye up. If you have windows, go with long curtains and hang them above the top of the window for a dramatic, elongating effect.
Softline Zenica Embroidered Grommet Top Curtain Panel
When it comes to art, don't be afraid to extend gallery groupings upward. On the other end of the spectrum, choosing one big piece can actually help the room feel larger, especially if you opt for an image that has a wide-open feel.
Ready2HangArt Goldfish Wrapped Canvas Wall Art
The best furniture and décor enhance a room rather than fighting against it. With thoughtful choices, a small living room can feel much more spacious.
Related posts: