room furniture placement
Designing Your Restaurant's Dining Room Layout
July 18, 2023 – 03:24 pm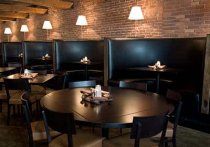 Your restaurant seating layout sets the scene for your guests' dining experience and separates you from competitors. However, it's not all about aesthetics. Does it follow all regulations? What is your seating capacity? Can your furniture handle constant use? Consider the following four important factors before opening or renovating your venue.
1. Regulations and Capacity
Before considering potential restaurant dining room design ideas, you need to determine whether you'll be using one or multiple rooms and then allocate all available space. Local code requirements could determine how much square footage you need per customer, as well as aisle width. Contact your local fire department or other government agency to inquire about these measurements. Their decision will be influenced by the number and size of exits available at your venue.
Once you've reviewed any regulations, you can decide how many square feet you want to allot per customer. Available space in your restaurant seating layout determines the comfort of your guests. According to the North American Association of Food Equipment Manufacturers (NAFEM), the following chart lists the average allotted square feet per customer by service type.
Type of Operation
Space Allowance - Per Seat (Sq. Ft.)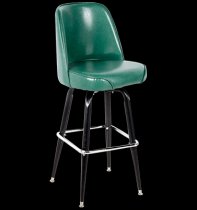 School Lunchroom / Cafeteria 9 - 12 Banquet Room 10 - 11 Table Service (Minimum) 11 - 14 College or Business and Industry Cafeteria 12 - 15 Table Service at a Hotel, Club, or Restaurant 15 - 18 Commercial Cafeteria 16 - 18 Counter Service Restaurant 18 - 20
You'll also need a passage area of 18" between tables and chairs. However, you might want to create wider aisles to accommodate wheelchairs. The Americans with Disabilities Act (ADA) requires at least 36" wide aisles.
Also, consider your venue's needs. Fine dining restaurants need to allow adequate room for meal carts for tableside service. Meanwhile, family-style restaurants may use bussing carts to clear tables. Both need enough space to easily maneuver around the dining room.
Related posts: