furniture placement
Custom Furniture Selection & Placement
April 4, 2023 – 01:59 pm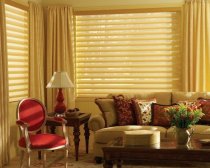 You may not realize it, but how you place your furniture and the furniture you choose make a huge difference in your décor. No matter what size room your working with; we can help you create a look that is pleasing and functional. You can transform a room with the right furniture placement and create the atmosphere and ambiance you want. Whether you are opting for a formal look or a more casual atmosphere, you can create beautiful rooms, with the help of our interior decorators.
Custom Furniture Selection
We specialize in custom furnishings including repurposed furniture, retro furniture, modern and custom ordered pieces. Unique furniture and accessories can create a personal style in your home that you will be proud of. A well furnished and accessorized home is well worth the time and effort it takes. We can help you achieve your goals with our extensive interior design services. Whether you are hoping to include an exclusive fabric or you need a particular size sofa for your space, we can help with custom furniture that is made to order. Everyone has a personal style and taste that is all your own and with the right help, we can help you realize your style and create a space that will be inviting and comfortable to you and your guests.
Professional Furniture Placement
We can also provide you with furniture placement to make the most of your space and furnishings. How you place your furniture makes a room appear bigger or cozier. Creating normal traffic flow and good, comfortable conversation areas is an art that creates beautiful rooms. We can also help you with problem areas and rooms that have an irregular shape or architecture, or rooms that are too small or too large. Having amazing rooms that are beautiful and also functional will give your home that appealing look and feel you're after.
Interior Decorators in Sarasota, Florida
The interior designers at Beginning to End Interiors & Blinds can help you with finding the right custom furniture selection and placement in Sarasota, Florida. We will help bring out the best in your décor with the right custom pieces and a placement that will help you achieve a look that fits your personal style and preferences.
Related posts: