room Arrangement planner
Private Party Planning Guide
September 8, 2021 – 04:01 am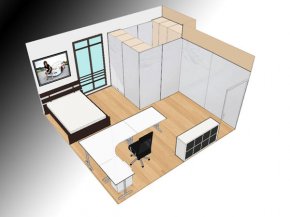 We are so pleased that you are considering hosting your party at Café Adelaide. We want entertaining at Café Adelaide to have the same ambiance and hospitality as that of entertaining in your home.
Scroll down to find guidelines and suggestions developed to ensure that your party will be a great success. We request that you plan one set menu for parties of more than 14 guests. If your party includes 15 or fewer guests, you may choose to order directly from the restaurant menu. If you are pre-selecting more than one entrée your price per person will be the price of the higher priced entrée.
We look forward to having you and your guests dine with us.
Contact:
Sandra Casse – Event Planner
Direct Line: (504) 595-5312
Private Dining Areas:
Our private Turtle Room can accommodate a maximum of 30 seated guests at round tables. We can build a rectangular table for up to 16 guests. We can accommodate 35 people for a reception style event.
Our semi-private Wine Room, which is separated from the restaurant by floor to ceiling drapes, can accommodate a maximum of 60 seated guests with a variety of seating configurations available. We can accommodate 100 people for a reception style event.
These two rooms may be combined for larger groups. The entire restaurant is available for cocktail reception or seated dinner buy-outs.

Menu & Guest Guarantees:
Your pre-selected menu is requested at least seven business days prior to your party. Our menus offer fresh ingredients and they change seasonally. All prices are subject to change.
We ask that you guarantee the number of guests attending your party no later then noon, three business days prior to the event. Depending on the time of year you may need to meet a Food and Beverage Minimum (excluding tax and gratuity) or a 90% guarantee of your total guest count.
Room Decorations:
We are pleased to coordinate services to create a particular theme, be it a centerpiece or an extensive room arrangement. Floral arrangements can also be made through the event planner. Balloon bouquets are provided complimentary upon request. A guest is welcome to supply his or her own decorations as well. Complimentary menus will be provided for your event. Menus may also be personalized upon request.
Audio Visual:
A complete selection of equipment is available for an additional fee. Please advise our event planner of your audio visual requirements and room set-ups. Audio Visual can only be used in our Turtle Room.
Transportation & Parking:
Complimentary valet parking is available at the front entrance of the hotel. Parking tickets may be validated at the maitre'd podium.
Securing your Reservation:
A contract must be completed in full along with a Credit Card Authorization Form in order to secure the date of your private event. Your credit card will not be charged until the night of the event. You may choose to pay with a different credit card or cash the night of the event. We do not accept checks.
Payment, Tax and Gratuity:
Payment in full is expected at the completion of your party. We accept all major credit cards. A 22% gratuity will be added to the final check. Currently our sales tax of 10.75% is applicable to all checks. You are welcome to pre-pay with a credit card if it is more convenient for your party.
Related posts: