Arranging Furniture in a long narrow room
7 Amazing Living Room Furniture Layout Ideas for Narrow Rooms
July 22, 2021 – 12:39 am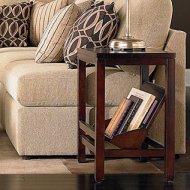 If you have a long living room space, there are lots of fun and clever ways to design around it. You may have a compact living room, but you can make a big impact with the right arrangement of furniture. Here are some great narrow living room layout ideas that are sure to make you feel cozy instead of cramped.
7 Narrow Living Room Layout Tips
When designing a narrow living room, these tips can help ensure you create a space that is functional and stylish.
1. Start with a blank canvas.
Move your existing furniture out of the room or cover it and place them against the walls. You'll want to see what you're working with. Measure your room and virtually rearrange your furniture with a digital design studio like Basset Furniture's HGTV Home Design Studio Room Planner, where you can add your longer room dimensions and get a feel for what will work.
2. Find a seat.
Once you've calculated dimensions and space, it's a good idea to start with seating and chairs. Sofas with legs elongate the room and should run centered against long walls, either facing a flat-screen TV or in line with windows. When trying to clear the clutter, consider using smaller chairs, loveseats, and recliners.
3. Accent your room with personality.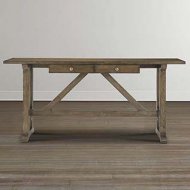 Accent your room with narrow coffee tables, stools, cubes, smaller end tables and long rugs that run parallel with the flow of the room. This creates the illusion of extra space. Play around with placing a few chairs face to face with a simple table dividing them. An end table is always an elegant touch for narrow rooms.
4. Balance your room.
You don't want furniture cluttering up one wall and having scattered tables and accessories throughout. Place chairs and couches near windows, and find counterweighted furniture like a hutch or bookshelf to offset fireplaces or televisions.
5. Your walls make for perfect space savers.
Consider adding shelving to free up some space for furniture. Take height into account, so that you don't bump into low hanging shelving. Tall bookshelves also make the perfect accent for any living room, whether placed in the corner or along the wall. Mirrors also bring in more light and create the illusion of extra space.
6. Huddle your furniture.
Another great idea is to place furniture in the corner to allow for more foot traffic in the center. For homes with lots of guests, this creates cozy corners to sit and chat and plenty of open space to mingle. Balance out angles with a round ottoman or coffee table.
7. Keep the space.
As always, leave room for foot traffic. Leah James with Demand Media suggests leaving pathways "36 inches or more wide" with 30 inches being the absolute minimum for comfortable walking space.
Bassett Furniture: Quality Living Room Furnishings
At Bassett Furniture, our design consultants can help you transform even the narrowest living room into a beautiful, functional space. While you're there, shop our extensive collection of sofas, coffee tables, custom upholstery, rugs and more.
Related posts: